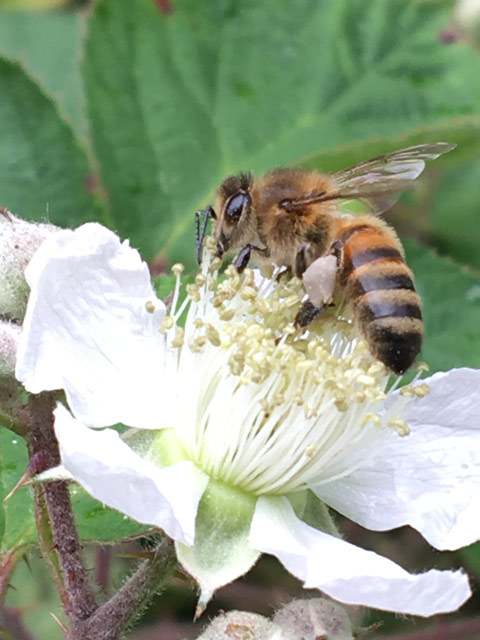 Stafford Bee Group has now come to the end of its winter lecture programme for 2020-21. We hope you enjoyed our selection of lectures and learned something new to keep your happiest and healthiest bees yet over the coming season.
Many thanks to all who completed our end of season survey and we are currently using what you've told us to shape how and what we deliver later in the year.
If you would like to find out more or have any questions or queries please email us at contact@staffordbeegroup.org.
The team at Stafford Bee Group look forward to seeing you later in the year, thank you for all your support
---
Stafford Bee Group offers you a programme of lectures on beekeeping as well as other related subjects.
Due to the COVID restrictions we are providing virtual lectures using Zoom. You can register to watch each event using the links on our Events page, on emails via our mailing list or on our Facebook page.
We have a community Facebook page where members share their beekeeping experiences, photographs, and questions.
You can join at facebook.com/group/staffordbeegroup
If you have any queries please email contact@staffordbeegroup.org.
---
Our response to the COVID-19 outbreak
As the governments guidance with respect to the COVID-19 pandemic changes in the coming months, we will monitor and amend our approach to ensure the safety of our members during our lecture programme next winter.
---
Copyright © 2020 Stafford Bee Group | contact@staffordbeegroup.org