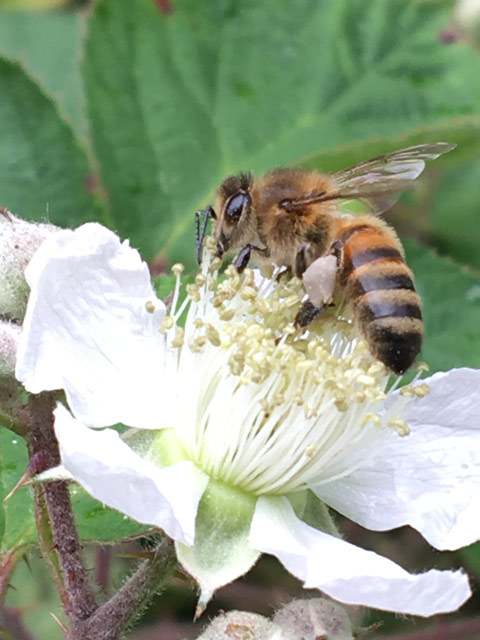 Stafford Bee Group provides a programme of lectures on beekeeping as well as other related subjects. Our lectures will start on Saturday 30th September at 11.00 at the Northfield Centre and last for an hour with a question and answer session to follow. For further information on our winter lecture programme for 2023/24, please head to the events page.
The hour before each lecture we meet in the café for a chat along with a cuppa and a bite to eat, everyone is welcome to join from 10.00 onwards in the Northfield café. You can find out more information about Northfield Centre, please head to the venue page.
Everyone is welcome to join us and we look forward to seeing you all again soon.
This year, as we return to meeting in person, there will once again be a small fee to attend the lectures, for more information see the Membership page
If you would like to find out more or have any questions or queries please email us at contact@staffordbeegroup.org
The health and safety of all who attend will be of paramount importance to us. Our lectures will take place in a large room, with significant space to accommodate all who attend. We will provide hand sanitiser and our safety measures will be under constant review and amended as appropriate
We have a community Facebook page where members share their beekeeping experiences, photographs, and questions.
You can join at facebook.com/group/staffordbeegroup
If you have any queries please email contact@staffordbeegroup.org.
---
Copyright © 2020 Stafford Bee Group | contact@staffordbeegroup.org